Contacting relevant buyers has never been so simple
CASE STUDY 1.3
Moneypennies' Event Data
Moneypennies is a Brighton-based supplier of high-quality data on UK event organisers, tracking the staging of annual conferences, exhibitions and award ceremonies by 1200+ organisers (500 corporate and 700 association). It also works with UK and European venues as well as event industry suppliers to help fill availability. Its work includes researching the confirmed booking status for
a calendar year of annual conferences, exhibitions and awards, and maintaining detailed buying profiles for the organisers of these events.
Data for the 2019 calendar year provides some valuable insights into booking activity by event organisers:
Of the 1700+ events tracked by Moneypennies, 1400 are annual conferences and awards ceremonies, and 300 are exhibitions

740 of the events have a duration of more than 24 hours

900 of the 1700+ events were booked into London venues; a further 400 were booked in Birmingham, Manchester, and other parts of the UK

100 events were booked into Europe and New York
• 181 bookings were for events held on a Monday, 160 for events on a Friday, 64 for Saturday and 58 for Sunday
• A total of 408 individual venues received bookings, including convention centres, conference centres, and hotels.
• 141 of these venues are in London and include venues such as historic, iconic and sporting venues as well as convention centres, conference centres, and hotels. The following London venues (in alphabetical order) received the highest number of bookings in 2019:
etc. venues

Grosvenor House

Hilton London Bankside

Leonardo Royal

Marriott Grosvenor Square

Park Plaza

Royal Lancaster London

The Brewery

Tobacco Dock

As the events being tracked are annual events, it is anticipated that the pattern for 2020 bookings will be similar.
Moneypennies Update Includes
Decision Maker
Knowing who to speak to when you're pitching your services makes all the difference. Moneypennies Update has over 1,200 records with names that have been individually checked and verified directly with the company they work for.
Email Address
Knowing the email address and the name of the buyer and decision maker can make a significant difference in how your email is received.
Direct Telephone Number
You will have access to the real and direct telephone number for the buyer looking for your services. Many databases list the general company phone number. We make the effort to find out how to contact buyers and decision makers by asking for their best contact number.
Event Details
Details of when their largest event takes place giving you insight into the ideal time to contact your potential clients contained in the database. Contacting buyers at the right time provides the best opportunity to secure a request for a quote for your services.
Delegate Numbers
Buyer details for events of all shapes and sizes are contained in Moneypennies Update. Included in the event details is the number of delegates attending each of the largest events. Having access to the size of events that you are pitching for allows you to tailor your approach and increase the likelihood of obtaining an order.
Last Venue Used
Having information on the last venue the event buyer used allows you to gain an insight into the type of location, surroundings and quality each buyer is looking for. Knowing this information gives you an advantage in tailoring your service to their usually hidden needs and preferences.
Example Of Moneypennies Update Database
Moneypennies Update is a proven source of business leads from meeting, conference & event industry buyers.
Start generating more business today Click Here
High Quality Information
Each record in Moneypennies Update is checked and verified by a real person meaning that you can be assured of high quality data giving you a better opportunity of securing more business.
Continuously Updated
Regular checks made on the accuracy of the data and information contained in Moneypennies Update so that you can be assured that each record in the database you receive is as accurate as we are able to make it.
Moneypennies Update information is individually collected and checked by a real human with 20 years business development knowledge of the event industry. This ensures that the information is relevant and of the highest quality.
Reliable Event Buyer Data
Detailed Information on event buyers including their name, email address, telephone number, job title, and the events they are planning.  
Annual Events – means repeat business.
You can prioritise your business.
Uniquely details buyer and event details.
Continually updated and verified ensuring the data is relevant and fresh.
New records being added regularly.
All additions and revisions included for 12 months.
Moneypennies Update benefits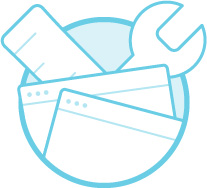 Updated Regularly
Moneypennies Update is being continually updated, checked, and verified to ensure that the information is the most up to date available.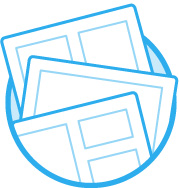 Once your Moneypennies Update order is complete, we will send you the very latest and up to date database of information direct to your email inbox.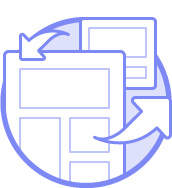 Many of our clients take advantage of our assistance service which is available to all clients once they have reviewed the information contained in the Update. Additional Records Update
Once you have placed your order for the latest copy, Moneypennies will keep you up to date for a full month. If we update Moneypennies Update within a month of your completed order we'll send you the latest version free.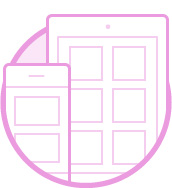 Moneypennies Update is a complete resource. The database contains both Corporate and Association buyers, meaning that, what ever part of the M.I.C.E. industry you in, we have you covered.
Best Value Database
Our clients convert more business using Moneypennies Update and our unique advice on how to use the database to best effect for your business. We believe you can't find a better deal on reliable buyer data anywhere.
Customised data lists
If you need a bespoke list that fits your business, Moneypennies can provide a reliable event buyer list that is tailored for your business.
1200 Buyer Names
Contact event buyers who are ready to buy your services.
Phone Number
Contact telephone number checked and verified giving you a better chance of speaking directly with buyers.
Email Address
Email Marketing works; Moneypennies Update contains email addresses of buyers so you can follow up directly with them.
Look No Further. Get Started Today